How to become strong
Author: Eugene Arutyunov.
"Designer's doping" "How to become strong" lecture consists of sixteen short stories about ways to learn, create projects, communicate with clients, manage yourself and your team, and become a great designer without noticing it. The stories can be different.
We did not say a words about fonts, modular grids and composition. We did not discuss Fitts's law, did not argue about underlining links, ignored the difficulties of prototyping and skeuomorphism.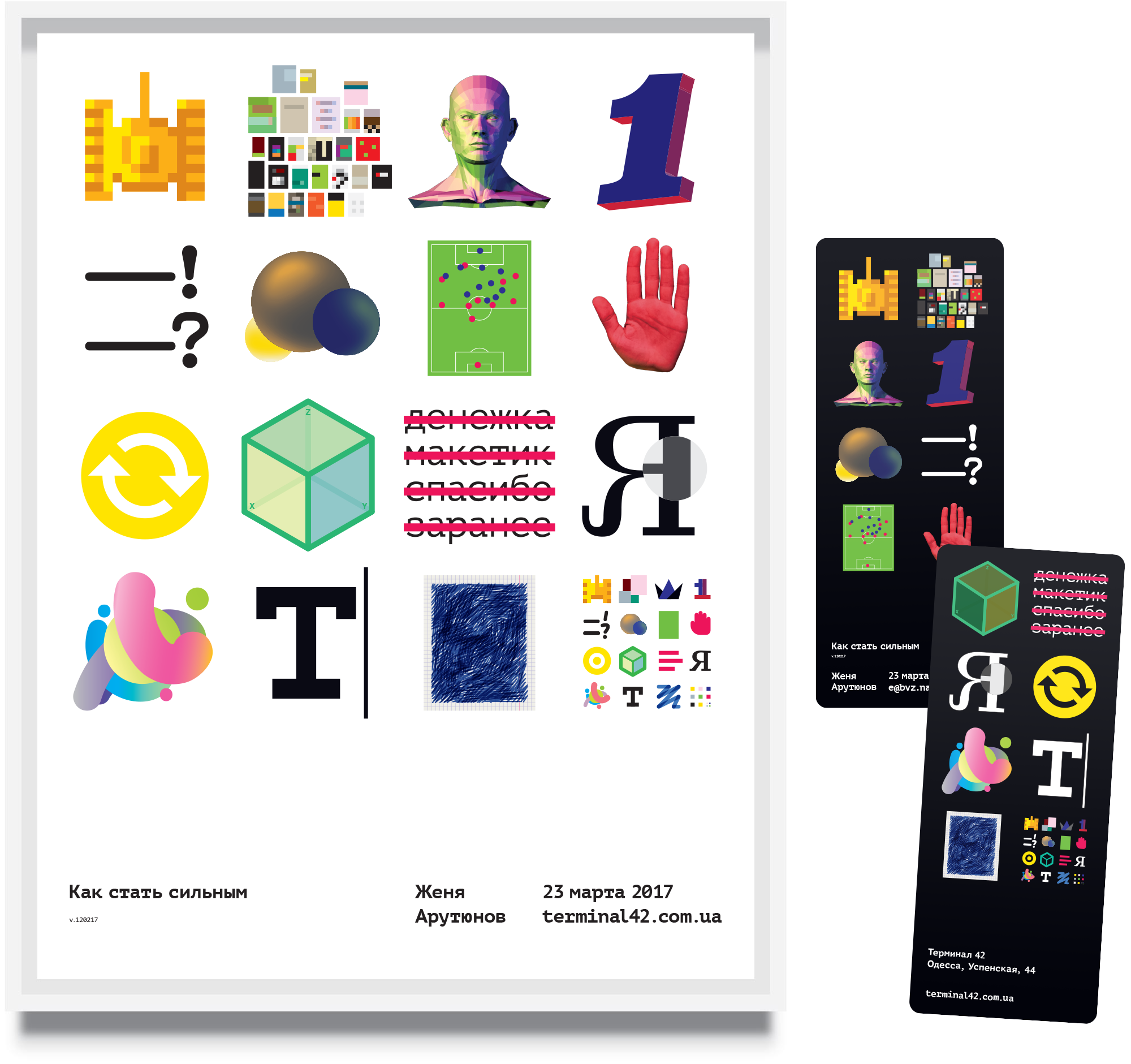 Thanks to the organizers! I am lucky to work with you.
And thanks to the guys and girls who wrote reviews: